02.03.2019

Sr. Birgit Dechant FSO
Cardinal Newman to be Canonized
Newman – a Saint for our Time.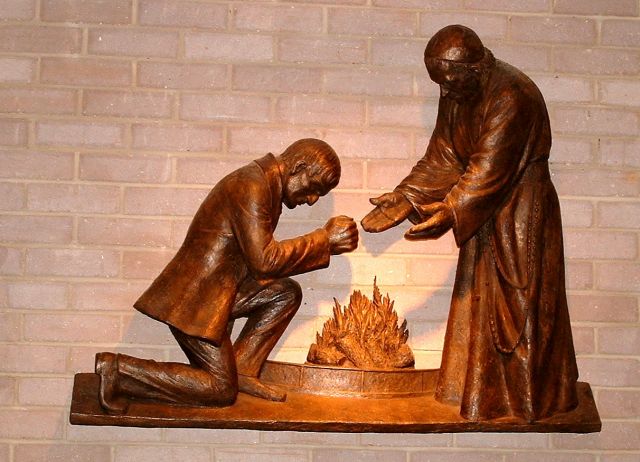 On February 12, 2019 Pope Francis approved a miracle that occurred through the intercession of Blessed John Henry Cardinal Newman. This brought great joy to Newman friends all over the world and to our Spiritual Family. The approval of the miracle means that the canonization of this great convert, intellectual and pastor of souls will take place in the near future. Most likely it will take place in Rome; the official date, however, is still to be announced.
The canonization process will be concluded soon. It started in 1958, but soon came to a standstill due to a lack of living witnesses. Newman had died more than 60 years before. In the 1970's the process started anew, led by the Oratory of St Philip Neri in Birmingham, founded by Newman.Special credit goes out to Fr. Stephen Dessain CO, a renowned Newman expert and publisher of the main part of 32 volumes of Newman's Letters and Diaries, and Fr. Gregory Winterton CO, who was the Provost of the Birmingham Oratory for many years.
After the first Newman Symposium in Rome in April 1975, the Spiritual Family The Work took on the task, at the request of Cardinal Raimondi, the then Prefect of the Congregation for the Canonization of Saints, to make known the life, spirituality and thoughts of the future saint. In addition, together with the Birmingham Oratory and the Newman friends, the Spiritual Family The Work promoted the veneration of Newman as a shining example of Christian life, scholarship and holiness.
We have been engaged in this work for over 40 years by holding academic symposia and conferences, through publications, through the annual Newman newsletter in four languages, by inviting the faithful to pray for his canonization, and through many personal contacts according to Newman's motto Cor ad Cor Loquitur (heart speaks to heart). During her life Mother Julia Verhaeghe, the foundress of our Spiritual Family The Work, encouraged us in this mission. She herself had a great veneration for the English Cardinal.
Newman's canonization will highlight him as an example of holiness for the people of our time. He loved the Church. May he help us to live as convinced and joyful Christians and to go forward on the way of faith, hope and love.
Interview with Sr. Kathleen Dietz FSO