09.12.2019

Zr. Rian van Berkum fso
Solemn Mass in Jerusalem
On the occasion of the canonisation of John Henry Cardinal Newman, Saint Anne's Basilica, 17th November 2019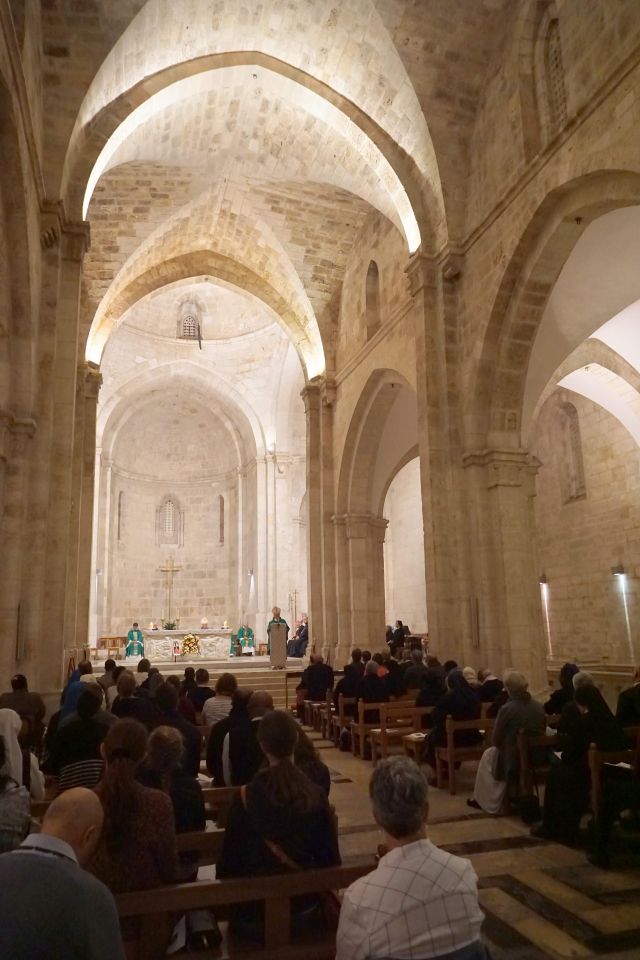 A month after the canonisation of John Henry Cardinal Newman in Rome Archbishop Leopoldo Girelli, Apostolic Nuncio to Israel and to Cyprus and Apostolic Delegate to Jerusalem and Palestine, presided a solemn Mass of Thanksgiving in Saint Anne's Basilica in Jerusalem. Among the concelebrants were Msgr Giacinto-Boulos Marcuzzo, Auxiliary Bishop of the Latin Patriarchate of Jerusalem, and Dom René Hascoët, O.C.S.O., Abbot of the Trappist Monastery of Latroun, as well as a good number of White Fathers (Missionaries of Africa).
We Sisters of The Spiritual Family The Work are at their service at St Anne's, which is entrusted to their care, and which is the very place of the birth of Our Lady, Mother of God. The Consul General of the United Kingdom, Mr Philip Hall, and the Consul General of France, Mr René Troccaz, had accepted the invitation, too.
We wanted to organise the celebration in order to underline the significance of Newman for the Church and for the lives of many people. Fr Jean-Claude Maingot, O.S.C.O., member of the Trappist community in Latroun and a knowledgeable admirer of our new Saint, had worked together with us in order to prepare the celebration. Some religious stationed in Jerusalem had given a helping hand in order to make the event happen.
»Bishops, priests, members of various religious communities, Christians from different denominations and many others shared the joy of having a new Saint. «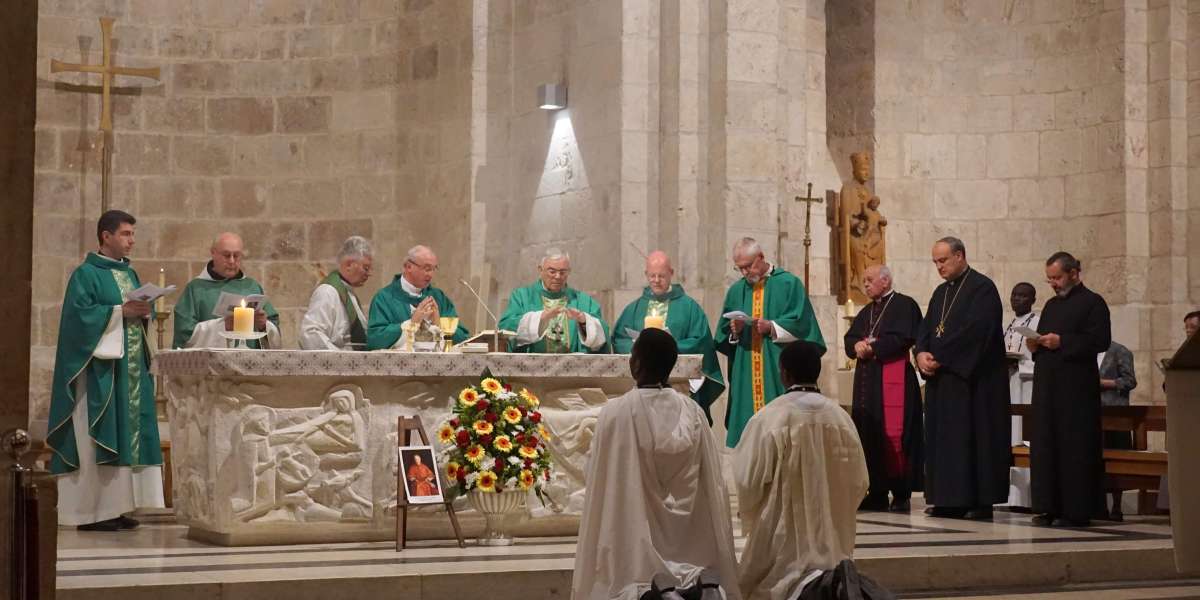 Fr Benoît Bernard, M.Afr., Rector of Saint Anne's Basilica, welcomed the distinguished guests and all present. Archbishop Girelli started his homily by saying that we had all come together in order to thank God for Newman's canonisation in union with The Spiritual Family The Work. During the offertory of the Mass the hymn "Hail Saint John Henry Newman" and during hl. Communion and as Recessional two wonderful poems of Newman set to music were sung: "Praise to the Holiest in the Height" and "Lead Kindly Light".
At the end of the magnificent celebration which united three bishops, twenty priest and about 150 lay people around the altar, the Rector of the Basilica thanked especially the representatives of "Christ Church" for their presence, as this place in Jerusalem has a particular link to Cardinal Newman.
The reception which followed the Mass gave the many participants the opportunity to ask about the connection between our Spiritual Family and Cardinal Newman and to learn more about the charism of Mother Julia.
It is true to say that there was a great variety of persons present: bishops, priests, members of various religious communities, Christians of different denominations and many others. They all wanted to be present at the celebration to share the joy of having a new Saint, who is an inspiration for our lives, an example and as well an intercessor for all.